Quantargo has offered in-depth online courses for R and data science related topics for over a year, and teaching via workshops and live trainings for much longer. Until now, all courses on quantargo.com have been designed and crafted by ourselves, including the course platform itself.
Starting today, You can now create your own interactive courses for free, and share them around the internet! Features include: hands-on code exercises & quizzes, achievements, progress tracking, certificates, assessments, and much more. Soon you will also be able to create teams and invite people to it, which will make it easy to use courses for workshops and trainings as well.
How it works
Courses are written in RMarkdown files. RMarkdown is like regular Markdown, but enhances it with executable code chunks, which is key to interactive courses. These files include all the content as well as the interactive exercises. The lessons and chapters of a course are defined through the folder structure the course. Check out the course template for R on GitHub for a detailed example.
Getting started with a new course is simple: When signed in, go to your courses dashboard and click the new "Create" button in the top right corner. Next, give your course a name (no worries, you can change it later!) and then click "Create Course":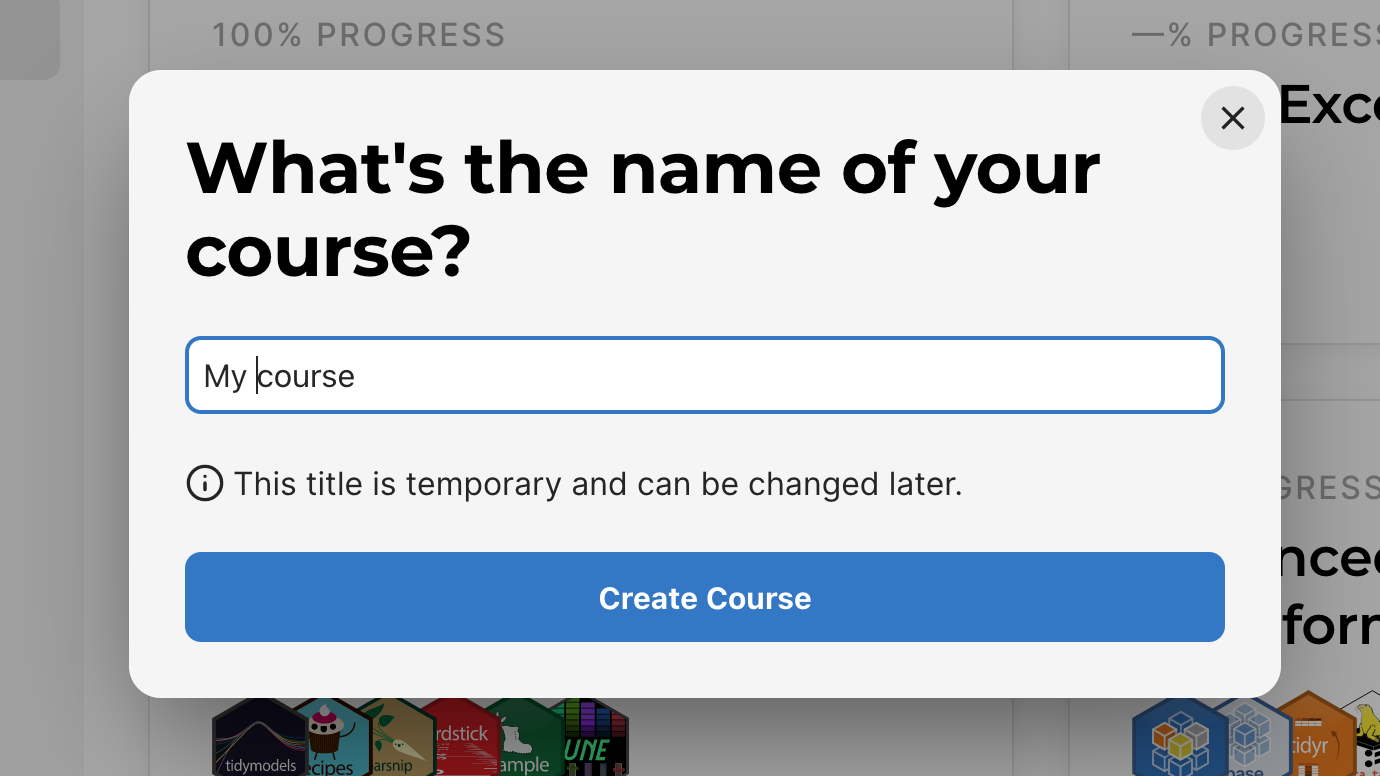 In the dashboard of your newly created course the next step is to set up your content. The quickest way to get up-and-going is to fork the official R course starter template to your GitHub account. But don't worry, the dashboard page of your course will guide you through all the necessary steps.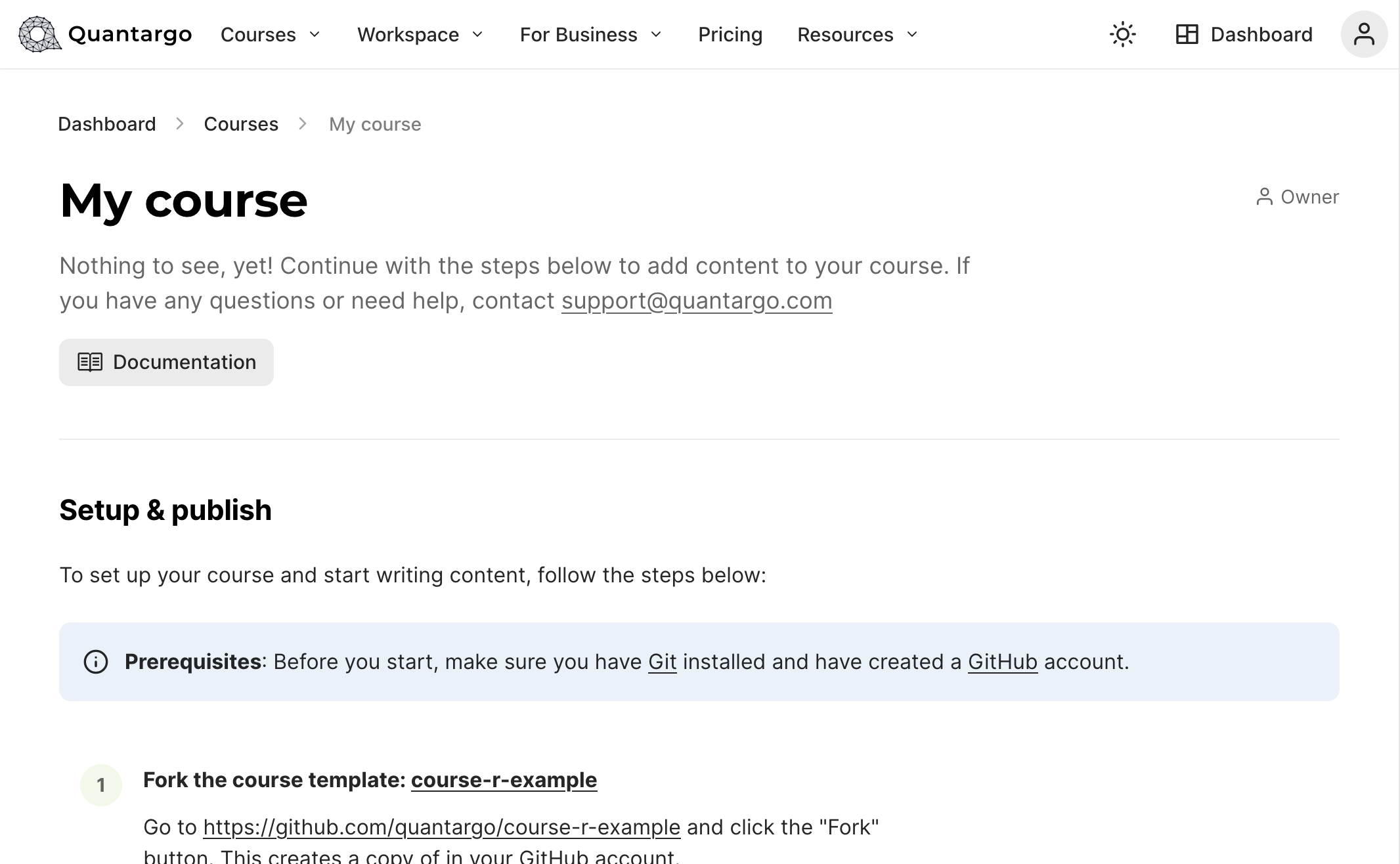 What about private or paid courses?
Launching today are publicly available courses. These courses are listed on quantargo.com/courses and can be started by any user, for free. Creating a public course is also free.
The ability to create private and/or paid courses is on our roadmap and we would really love to hear from you to get it right. Are you interested in paid or private courses? What is your use case? If you are interested in publishing paid or private courses, please reach out to us at courses@quantargo.com!
---
That's it for now, stay healthy!